Dentists Collect is dental debt collection agency to assist you in recovering your delinquent bills from dental patients who have not yet started paying.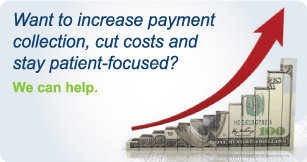 We understand that handling unpaid accounts is possibly one of the most difficult undertakings a dental office deals with. Often, this interferes with the large number of other daily responsibilities and puts your billing staff into uncomfortable positions that could create a legal liability for your practice. Better patient self pays are just making the problem worse. In case you've a backlog of dental patients from the last few years that have not paid you then we are your best alternative in pursuing these delinquencies.
Dental Debt Collection Agency
Our dental debt collection agency solves this issue with proven collection solutions which recover a significant percentage of the lost revenue at a lower cost and liability than you could ever do in house. We offer a dental collection service which is professional, ethical and fast. We can help you free up the valuable time and resources of your staff, so they can spend time on your current accounts, insurance pending accounts and in uncomfortable collection situation.
We are an effective dental debt collection agency that resolves dental debt issues for small family practices in addition to larger clinics with multiple dentists. There's a fine line between dental care and collections – and we recognize how sensitive the relationship is between patient and doctor; our systems have been built around the need for such diplomacy. Our patient-friendly approach is not only diplomatic, but we also can help you maintain the relationship with your patients – because they won't be avoiding coming in for treatment because they owe you money.
There are multiple dental collection rates and programs that we offer to fit your practice's needs and budget. Our dental debt collection agency can locate and contact the most up-to-date available address information for your patients. Whether you are a small sole dental practice practitioner, an oral surgeon, an endodontist or orthodontist with multiple locations, we've direct experience and the suitable solution for you.
Dentists rely on our dental debt collection agency services including:
Full compliance with HIPAA, FDCPA and all federal, state as well as local collection statutes
Communication with debtors is made on a continuous basis getting the most out of collection activity
We have professional, experienced and well-versed collection counselors
Analytics to increase dental debt collection; we work smarter and harder than other agencies
In-house multilingual collections, no offshore collectors.
Maintaining good will, in addition to your business or practice integrity
Non-Litigation Attorney Referral and Litigation Referral services
Litigation begins following your approval
Comprehensive skip tracing efforts to find "missing" patients
Online Tools to easily view our dental dent collection agency effort (number of calls made, number of letters mailed, etc.) on debts, submit debts, remittance statements, and generate reports in a timely manner
Skip Tracing, Internet Searches, DMV and Reporting to the Credit Bureau at no extra cost
Numerous debtor payment options which include online
Comprehensive Dental Collections activity reports
Dental Debt Collection Agency
Your practice is unique, therefore we will customize a process which works for you, your employees, as well as your patients with our extensive industry experience and innovative technologies. We work together with you to develop and implement an entirely unique receivables management process, which is tailored for your unique practice's patient mix. We understand the nuances of charity-care and insurance reimbursement. Most notably, we pride ourselves both in our recovery rates and our ability to maintain your repute and relationship with your patients and in the community, since we understand how important that is to your dental practice.
With the assistance of our dental debt recovery strategies and experienced collectors, we guarantee positive outcome in recovering the money you are owed. We have retrieved millions of dollars for our dental clients with zero legal liability.
When it comes to collecting unpaid patients' dental debt, sometimes the key to recovery is identifying when to call in the experts. If you are a dental practice searching for a dental debt collection agency which understands your needs and the complex nature of medical debt collections, then look no further than our dental debt collection agency. Our services will help free you and your staff up, providing you more time to manage and care for patients as well.
Ready to find the right dental debt collection agency?
Save time, money and aggravation by hiring a professional who can help you collect some (or all) of your outstanding revenue.
Click the button below and get a free dental collection agency quote today. After all, you can keep doing what you're doing (and hope for a different result), or you can work with a collection agency that can help you recover what's rightfully yours.