It's no secret the unpaid accounts can be detrimental to running a successful dental office.
If your clinic has delinquent receivables that are a struggle to collect, attempting to collect them yourself can drain your resources, yet failing to collect can choke your cash flow.
Trying to solve this problem in-house can take so much time, occupy your dental administrator's time, and subject dentists to considerable stress. It's best to find a middle-ground that allows you to collect on these debts without spending too much effort.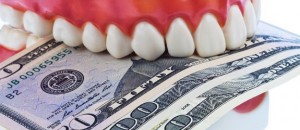 Dental Collections
This is where Dentists Collect's dental collections comes in.
We help you collect as much of your unpaid invoices as possible, while freeing up your time and staff to focus on their more essential tasks.
In a way, we will be your financial department that can keep track of incoming receivables and convert them into paid invoices. We can deal one-on-one with your problematic accounts and will handle them professionally. That way, you and your staff can focus on the things you do best.
Who Can Benefit from Dentists Collect's Dental Collections?
We serve a variety of dental professionals from dentists with a private practice to oral surgeons, as well as orthodontists to full-service multi-clinic operations. Our staff and expertise can handle the needs of most dental practitioners, regardless of their scale or specialty.
Why Work With Us
While a dental office can certainly expend the time and resources to pursue all their delinquent receivables themselves, there are many benefits to working with us instead:
– Your collections will be handled by an experienced team. We have many years of experience collecting receivables from different practices and clinics. With our collective experience, we've encountered many different dental collections situations that have allowed us to adapt and know the best approach possible for each case. This is our area of expertise, and we can handle it for you so that you don't have to go through the difficulty of learning how to do collections as you go along.
– Your dental office will have full security and confidentiality. You and your patients' information will be given utmost privacy and security, and we will protect it as much as we protect our own data. Collecting on unpaid accounts, as well as having unresolved financial disputes, can be a sensitive matter for both the dental clinic and the patient, so we will handle it with care.
– Our dental collections approach is firm but professional. Our firm will do everything possible to collect on your overdue accounts while being as courteous and sensitive as possible to the patients and clients we'll be collecting from. Achieving this delicate balance can be hard for non-professional collectors to attempt, so it's best to leave this type of task to professional collectors.
These advantages show that in a great deal of cases, it's best to work with a reliable and professional dental collections service rather than handling these delinquent payments in-house. Given all the staff, resources, and energy that can be redirected to more crucial tasks, the investment will be well worth it.
Dental Collections
Here's How We Work:
Fill up our simple quote form to get started. A dental collections professioal will contact you with one business day, usually a lot sooner.
We will answer your questions as well as send you a non-obligation quote that's customized to meet your needs. You are not obligated to hire us on the spot, but we will give you all the information you need to make the best decision possible.
Working closely with your staff, we will gather documentation on all your overdue accounts so that we can get started on collecting them as soon as possible. Throughout the entire project, you will receive all the support and service you need, just as you would from working with your in-house staff.
It's Time to Get Rid of Your Deliquent Accounts
As your unpaid accounts accumulate and add up, the more strain it puts on your dental office. Those resources could have gone to better investments, equipment, and amenities, but because they remain unpaid they are a liability rather than an asset. Let us take care of your clinic's financial health so that you can focus on taking care of your patients' dental health. Fill out the quote from to get started.