Developing a strong dental practice that is capable of expansion requires you to have a consistent stream of income. Moreover, you need the ability to reserve your trained, in-office talent for duties that lie outside of collections. These professionals will have the best ability to support your practice, your patients and your professional efforts, when they are not spending the majority of their time chasing after late payments. For these and other reasons, you may want to align yourself with a reputable dental collection agency.
Dental Collection Agency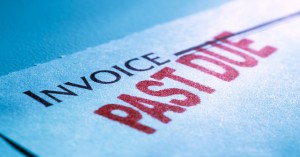 Dental offices can be hectic environments, especially those that are willing to offer emergency treatments to clients who are in dire need of assistance. Dental collection agencies are staffed by seasoned professionals who understand the nature and nuances of your industry. Their sole purpose is to collect on behalf of growing practices and thus, they don't have to work around other responsibilities. While your staff is providing support to your office, you can count on your provider to pursue the money that is owed to you. It is also important to note that all collection efforts are performed in full compliance with all industry requirements and standards.
A Firm Yet Professional Approach
The manner in which monies are collected on behalf of your practice is also a critical factor to consider. Aggressive, unethical collection efforts can cause more harm than good. Like all other businesses, dental practices have to recognize their existing patients as being among their most valuable assets. It takes more time, effort and money to find and convert new patients than it takes to maintain good relationships with the patients you already have. Thus, you don't want to align yourself with a dental collection agency who do not have industry-specific experience and who won't keep your long-term goals for reputation management and growth in mind.
The best collection companies always use the PHD collection philosophy, which is aimed at preserving human dignity. Although this approach is firm, it also ensures that your existing patients will remain comfortable in using your business and confident in the services you supply. While many patients are simply interested in making feasible payment arrangements that they can actually manage, aggressive dental collection agency tactics can drive these people off. With the right approach, a dental collection agency will not only help you claim the monies that you've earned, but they will also ensure that you retain clients and continue to receive good word of mouth advertising from these individuals in the process.
Specialization Allows For A Positive Return On Your Investment
Working with a dental collection agency is also the surest way to start getting positive returns on the investments that you are making in collections. Many professionals in the dental industry have a hard time tracking exactly how much they are spending on these efforts and what their spending is producing in terms of overall returns. With a dental collection agency, you will have a clear understanding of what your ROI is at all times. Moreover, your provider will be result-oriented throughout the lifetime of this relationship and this means that you'll be able to see a marked and rapid improvement in the amount of money that your practice is collecting. Working with these companies is far different from having members of your office team connect with your patients and pursue payments on your behalf. Not only will your providers prove far more effective given their specialization in this area, but they will also conduct their affairs with the reputation and well-being of your practice in mind at all times.
Get Aligned With Professionals Who Have The Same Vision For Your Practice
Dental Collection Agency
At the end of the day, dental health professionals simply want their practices to succeed. By opting to use a dental collection agency, you will be aligning yourself with people who have the same goals and vision for your business. Your provider will be driven to help you improve your bottom line so that you have more capital to invest in your business and a greater opportunity to enhance your work space and your services. Outsourcing these efforts is the best way to ensure that you get the results you really want. With seasoned professionals at the helm of your collection efforts, you can start moving closer to your short and long-term goals for your practice.
Ready to find the right dental collection agency?
Save time, money and aggravation by hiring a professional who can help you collect some (or all) of your outstanding revenue.
Click the button below and get a free dental collection agency quote today. After all, you can keep doing what you're doing (and hope for a different result), or you can work with a collection agency that can help you recover what's rightfully yours.